Successful careers happen when we prepare for them.
There are several steps that help to make the process easy.
Career Awareness
Ask questions. Find out what the jobs are like of family members, relatives, and people in your church, community organization, or local clubs.  Ask your teacher for help in finding basic information about different career areas.  Go on field trips (Career Treks) when they are available.
Career Exploration
Use an online system like "What's Next Illinois" and take a personal self-assessment to help you identify what career areas might be good areas for you to further explore.  Online systems often have career videos and more detail about the working conditions, education requirements and projected job openings.  Participating in a DVR Regional Career Camp can help give you hands-on exposure to different fields.  If you like the experience, ask about signing up for electives at school in which you can learn more!  Joining related clubs can also add to your in-class enrichment.  Service Learning opportunities will allow you to help others while finding out more about a career area.
Career Planning
Narrow down your interest areas based on the results of your online self assessment and begin making an individualized career plan.  Many clubs have opportunities for team competitions that help you develop skills needed in related career fields.  There are even industry opportunities for science competitions for students who are serious about science related research. Collect more details on the requirements for career areas that interest you and find out more about what education you need to be successful.  Education is the means to an end:  a career in which you can be successful, that utilizes your talents, interests and skills.
Talk to your school counselor about how to find the post-secondary options that can prepare you for the career you find most appealing.  Ask if there are Dual Credit courses available that can help you start earning college credit while still in high school.  Inquire about Triton College courses that will apply to the career you want to pursue.
In some cases, it is even possible to start earning industry credentials while still in high school.
Whatever your career goals are, take charge of shaping your future, starting now.
Free Online Career Development Resources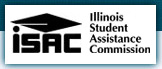 What's Next Illinois?
Sponsored through the Illinois Student Assistance Commission, this site helps you with High School, College and Career Planning.
Career Guide to Industries
This guide is a companion to the Occupational Outlook Handbook, detailing training and advancement requirements, earnings, expected job prospects, and working conditions from an industry perspective.
CareerOneStop
Research your career options to make informed employment and education choices. This website features user-friendly occupation and industry information, salary data, career videos, education resources, career exploration assistance, and other resources that support talent development in today's fast paced global marketplace.
Career Videos (English & Spanish)
Watch people at work in nearly 550 occupations. The CareerOneStop Web site features videos for the 16 career clusters recognized by the Department of Education.
Employability Checkup
Get a snapshot of the likelihood that you can obtain employment for a specific occupation at your desired wage and location.
Occupational Outlook Handbook
The handbook describes the training and education requirements, earnings, expected job prospects, on the job tasks, and working conditions for over 800 occupations.
Occupational Outlook Quarterly
Read the latest information on jobs and careers including a wide variety of career and work-related topics with new and emerging occupations, training opportunities, & salary trends from the Bureau of Labor Statistics.
Explore occupational knowledge and skill requirements to see how they match your interests and abilities.
Salary Tool
View national and state wage information for over 800 occupations.
Skills Profiler
Identify your skills and find occupations related to those skills.